The Snowflake | Gift Box & Blanket Set | Martha's Vineyard Holiday Collection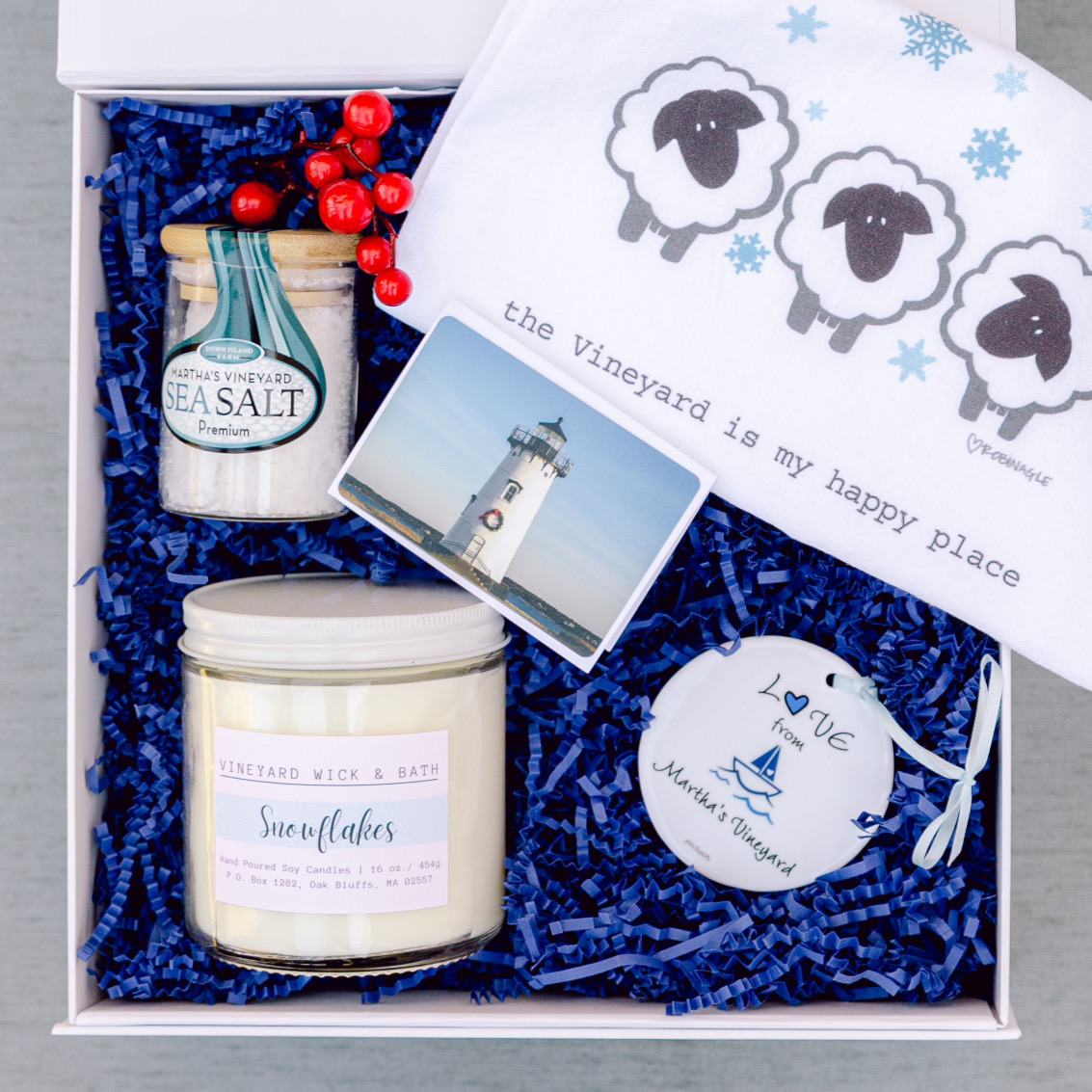 The Snowflake | Gift Box & Blanket Set | Martha's Vineyard Holiday Collection
The Snowflake holiday gift box is a winter themed box designed to bring warmth and joy into the heart of your family and friends. 
Curated with love, hoping that each moment spent together will be filled with laughter, cheerfulness, and endless happiness. 

Included:
•Premium Sea Salt Hostess Jar - MV Sea Salt
•Snowflakes 16 oz Candle - Vineyard Wick and Bath
•Vineyard is my happy place Tea Towel - Cut Paper Island
•Love from Martha's Vineyard Ornament - philoSophie's Stationery & Gifts
•Knitted Decorative Cozy Blanket, Herringbone Stripes in Navy 50" x 60" - Hofdeco
•Note Card by Barbara Reynolds Photography

White, rigid box is beautifully wrapped up with double sided white satin ribbon, complimentary handwritten note card and a piece of decorative greenery.

*We source out products from small business makers and local artisans across the country and as a result certain items can become unavailable on rare occasion. We reserve the right to substitute an item of the same type, of equal or greater value, and as close to your original item as possible.